Masai Mara National Reserve
Masai Mara National Reserve is considered a "must see" for any new visitor traveling on a safari to Kenya. It is on the "to do" list for many Kenyans and visitors alike because the park is graced by a wide variety of unique and exquisite wildlife and birds.
Maasai Mara derives its name from the indigenous people of Kenya – the Maasai tribe – and the Mara River that cuts through the park.
The Masai Mara provides the best view of the famous wildebeest migration as the animals cross the Mara River between July and August.
The Mara is also home to the richest concentration of wildlife, including the "Big Five" (elephants, lions, leopards, rhinos, and buffalo), zebras, antelope, gnus, Oribis, hyenas, giraffes, warthogs, gazelles, hartebeests, hippos, crocodiles and others. The park has the largest concentration of African lions, including the black-maned lion.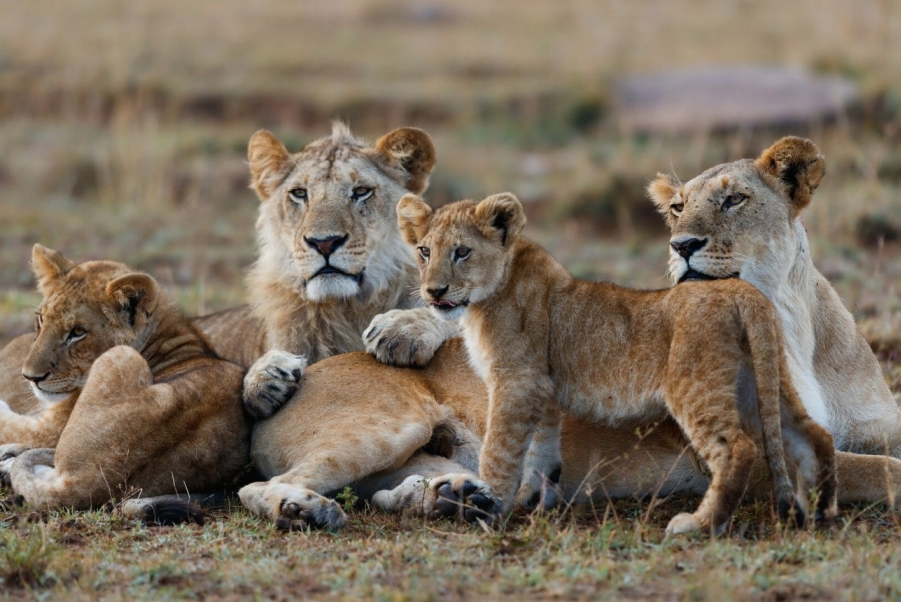 Game viewing – Game drives are a great way to experience the park and they take place all year round.
All of the "Big Five" animals (elephants, lions, leopards, rhinos, and buffalo) can be spotted here. 
Wildebeest Migration Over 1.5 million wildebeest, zebras and several species of antelope Wildebeest crossing the Mara – a big attraction in Kenya make an annual circular tour between the Serengeti in Tanzania and Masai Mara in Kenya in search of greener pastures.
Hot Air Balloon rides 
Bird Watching
Maasai Cultural Tours