Amboseli National Park, the second most popular animal park after Maasai Mara, is 260km (160 miles) from Nairobi, on the border with the neighboring country of Tanzania. Its magnificent situation at the foot of Mount Kilimanjaro, combined with its excellent opportunities to view Kenya's animals, make it one of the most-visited safari parks in Kenya.
With its awesome view of Mount Kilimanjaro (Africa's highest mountain at 5,895m), Amboseli National Park offers a unique and breathtaking backdrop for viewing Africa's animals. It also has a dry Pleistocene lake basin that houses a temporary lake, Lake Amboseli, after the rains.
Amboseli is renowned for its large herds of free-ranging African elephants. There are over 900 African elephants in Amboseli, as well as huge herds of wildebeests and many other animals including giraffes, African lions, monkeys, zebras, hyenas and antelope.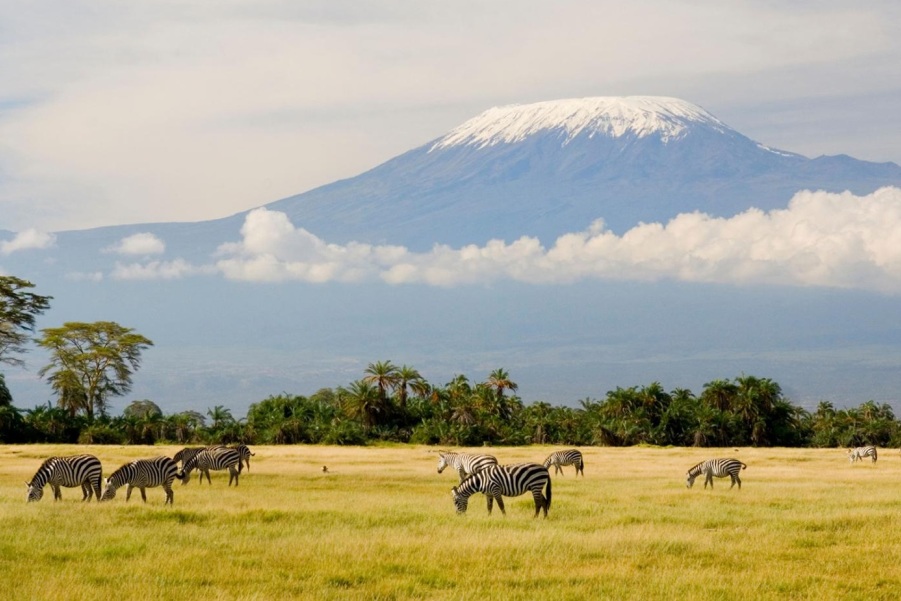 The main purpose of a wildlife safari is to see Kenya's wild animals in their natural state. 
Amboseli National Park is known for its large herd of over 900 free-ranging elephants. This is the best national park to visit to see these wonderful and huge creatures.
View or even climb Mount Kilimanjaro, the highest freestanding mountain in the world.
Visit Observation Hill, which overlooks the park, swamps and, of course, the herds of free-roaming elephants.
Meet the Maasai people and learn about the Maasai culture and their indigenous lifestyle.
Bird watching is best between October and January if you want to see Kenya's migratory birds.